Around the earth, there are several monumental cities that hold universal clout and serve almost as a draft for new, up-and-coming cities. Nevertheless, it looks like China took that draft bit quite literally with their 1 City – 9 Towns project, which strived to recreate some of the world's most iconic cities, sometimes unsuccessfully. From a mini New York to a residential version of Paris and everything from everywhere in between, here's a look at some of China's latest copycat cities:
Overseas Chinese Town East (OCT)
"Overseas Chinese Town East (OCT)" is essentially an ecotourism theme park, based on Switzerland's Interlaken. This theme park, across the river from Hong Kong, features a man-made lake, a five-star resort with a spa, golf course and steam train, as well as an imitation of the Kappelbrücke, a covered wooden footbridge in Lucerne, Switzerland.
Holland Town
Also known as Pudong's Nederland, Holland Town is located on Amsterdam and the Kattenbroek neighborhood of Amersfoort. Featuring complex canals and old-style windmills, this village is composed of Dutch stereotypes. Some of their buildings were designed to be accurate replicas of those found in the Netherlands, such as the Netherlands Maritime Museum and famous Bijenkorf department store located in the heart of Amsterdam.
Tonghui Town International Bar Street
It would appear that the Chinese are quite fond of Swiss architecture and culture, as Tonghui Town International Bar Street was also intended to be created in the copy of the Swiss town Interlaken. Drawing from Bavarian and other Alpine influences, this area was meant to house several bars and restaurants and become the new after-work hotspot in the heart of Beijing. However, this didn't quite pan out as the Chinese had been overly enthusiastic about trying to recreate several cities at once, so today Tonghui Town is deserted.
Tianducheng
Just a few hours outside of Shanghai, travelers will meet Tianducheng, a wannabe Paris. This copycat city emphasizes a 354-foot replica of the Eiffel Tower (the original is 986-feet). While the residential area was designed to shelter 10,000 people, it is largely empty at the moment. With such breathtaking scenery, we imagine there will be no vacancy in no time.
Tianjin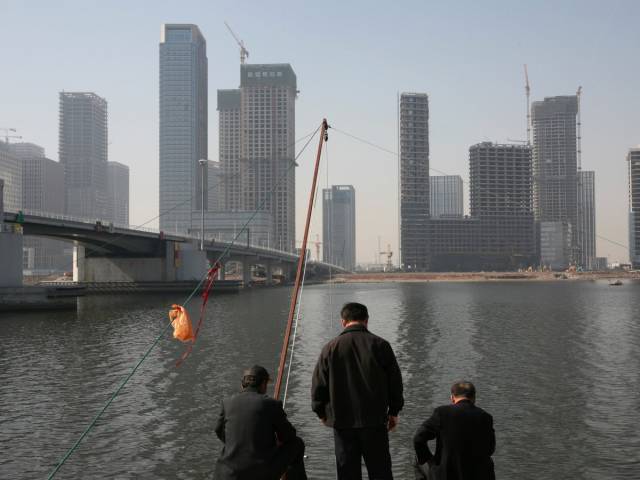 Once an ancient fishing village, Tianjin was destroyed to make room for a miniature version of Manhattan. Developers were anxiously hoping that Tianjin would finally become the financial center of the world. Nevertheless, the construction process, which was formerly set to be completed in 2019, has been stopped, leaving Tianjin as a ghost town. Tianjin was set to feature replicas of the Juilliard School as well as Rockefeller and Lincoln Centers.
Florentia Village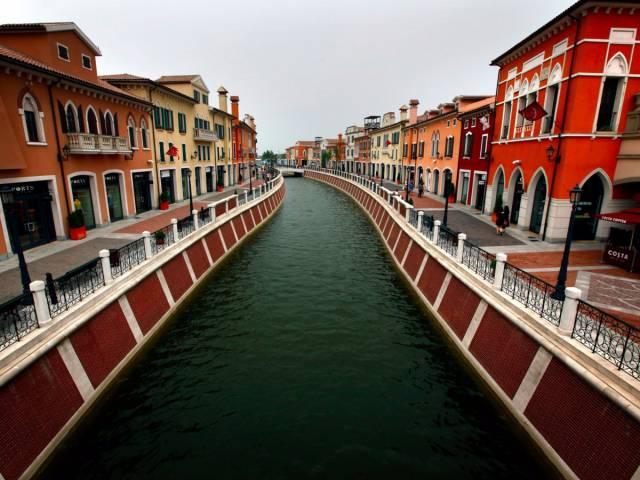 This gem is located near the port city of Tianjin, China. In addition to a name that simply screams Italy, China's "Florentia Village" was designed by one of the top developers hailing from the old boot country. Complete with fountains, canals, mosaics and local shops like Gucci and Prada, this village/giant outlet mall has truly become Asia's equivalent of Venice.
Source: http://www.rsvlts.com/
Images: http://www.globalsiteplans.com/