These photos were taken from around the world. Photos are without correction or filter. Some are beautiful, bold, true and inspiring while others – touching and sad.
1. Boy saves his sister from the ruins of their home in Syria.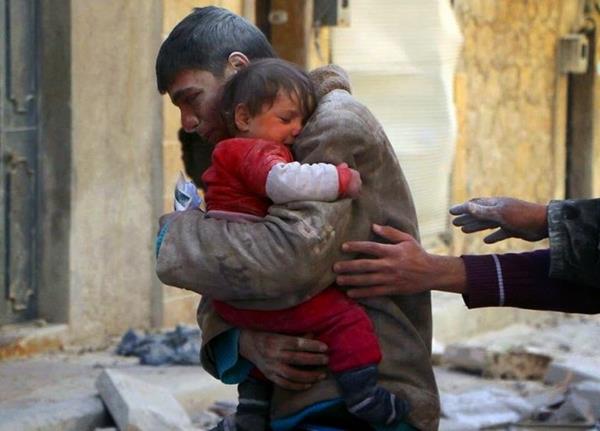 2. Passengers on a city bus trying to save a woman who tried to commit suicide by cutting his wrist with a fruit knife.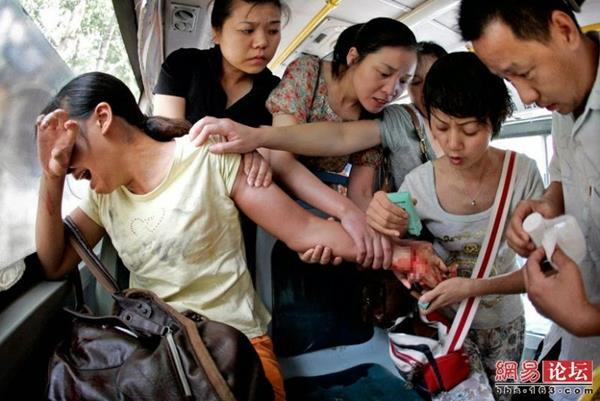 3. Time for tea on the Yamal Peninsula.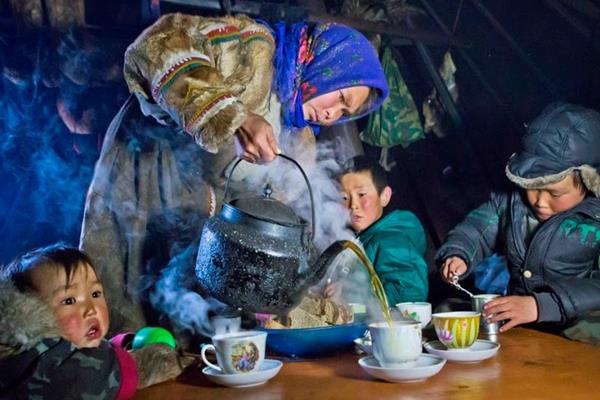 4. "I'm tired of old men dreaming of wars in which young people are dying."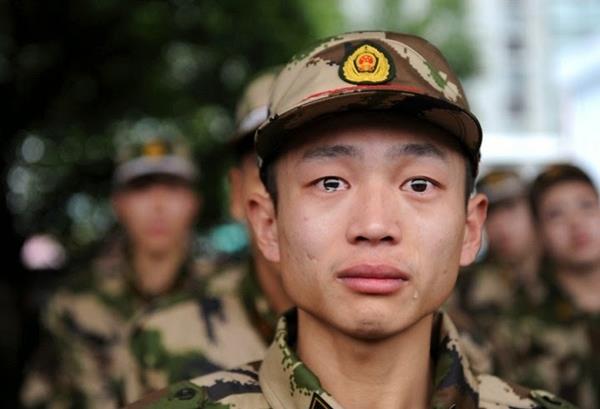 5. The face of the Chinese worker in a coal mine.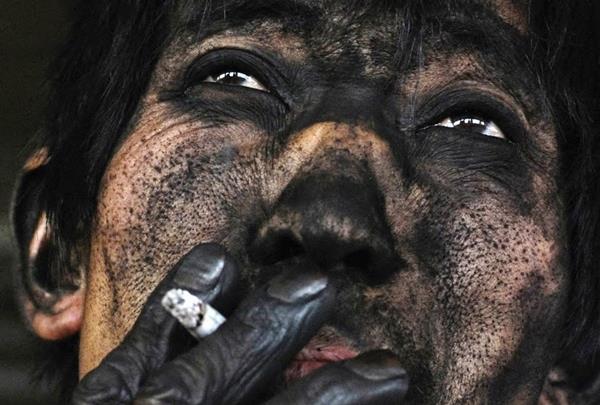 6. Beautiful eyes!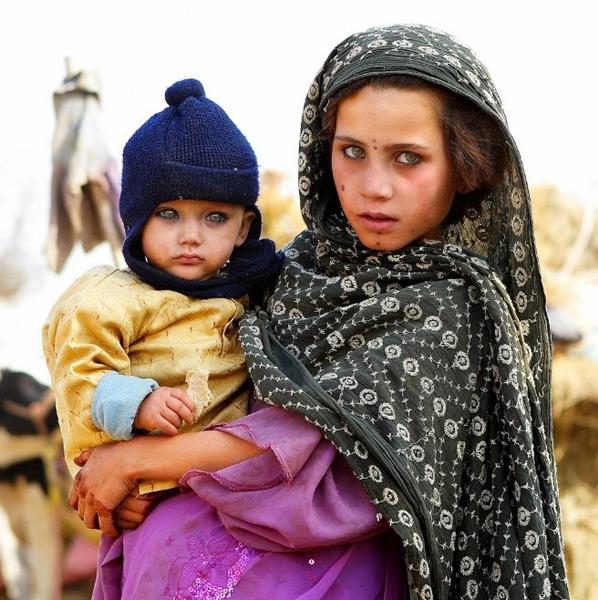 7. 7-year-old Syrian rebel.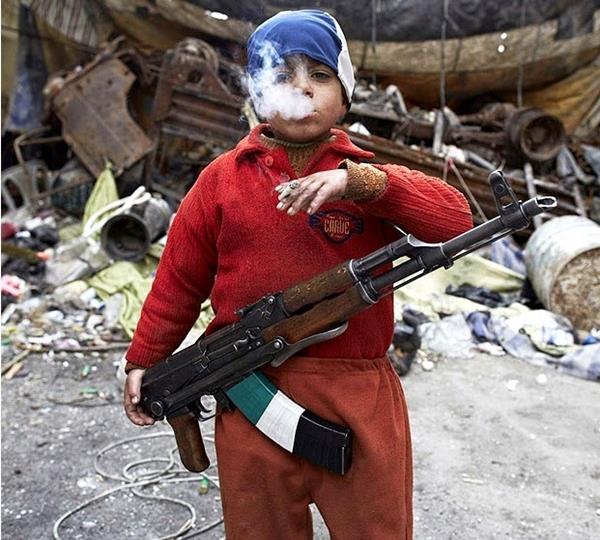 8. 3-week newborn with albinism, sleeping up to her cousin in Kinshasa, Congo.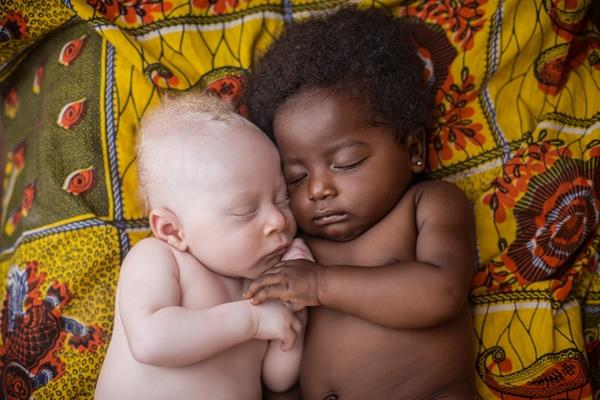 9. Minority Yazidi girl resting on the border between Iraq and Syria after escaping.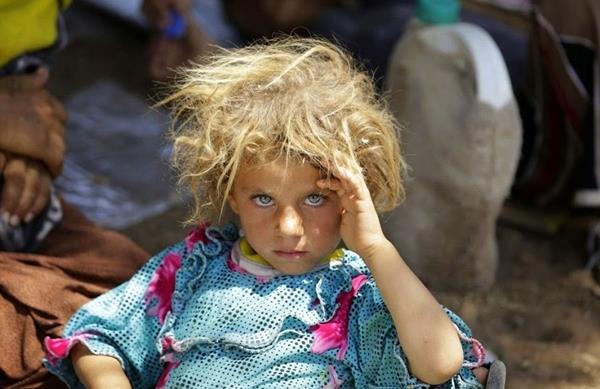 10. The son of a poor farmer graduated.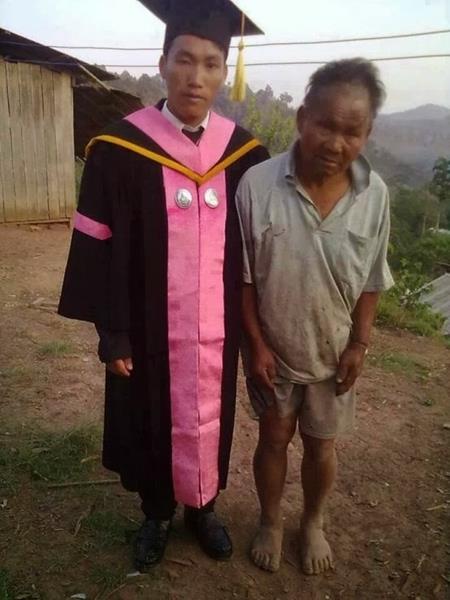 11. Palestinian girl with Kalashnikov among militants from Islamic Jihad in Gaza.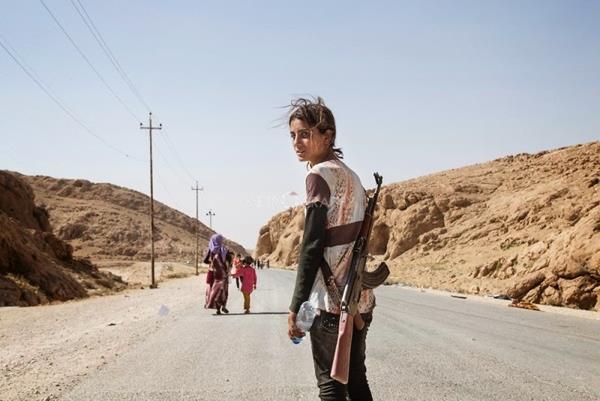 12. A young monk and his brother.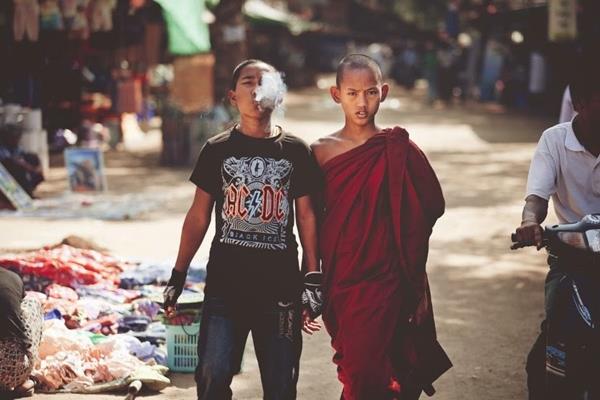 13. Yazidi girl brings a gun to protect his family.
14. 2-year-old boy offers food to his mother, who has no hands.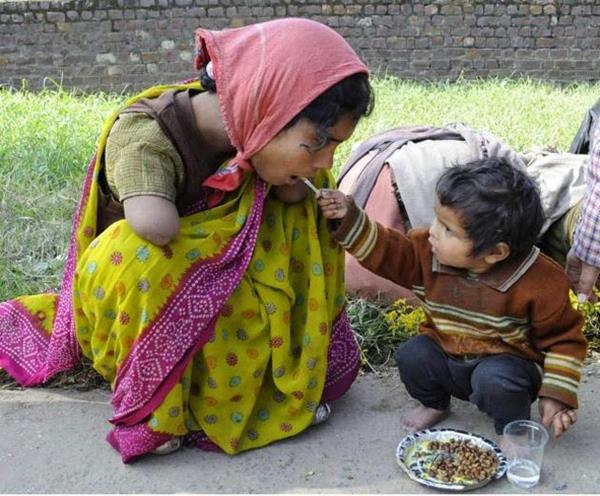 15. Mother and 3-year-old daughter who splashed acid by their husband / father.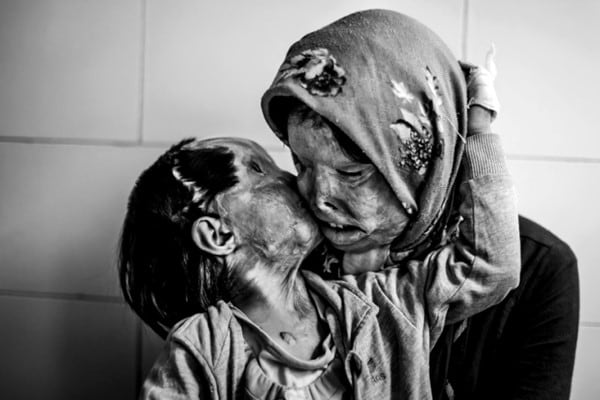 16. Alcoholic father and his child.